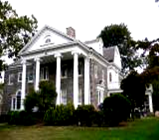 The Simchat Dovid Library  

The goals of ADAS & SDL are to enhance the quality of life through nurturing knowledge of our past. We are dedicated to the preservation of the volumes of antiquities received through donations from other organizations and individuals. We maintain & display to the student of history, artifacts and other art that depicts life in our world.
Access to our Historic Library is granted by appointment only; enabling the researcher a personalized and quality review.

The SDL and ADAS serve all people of all backgrounds equally. Service is provided to Individuals and Corporations in need of in depth study of relevant mater pertinent to their specific needs and that of the general community.


The SDL is dedicated to the housing and historical preservation of these volumes while the ADAS aids in research and education for improving the quality of life through greater knowledge & understanding​.
​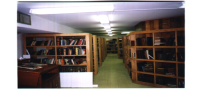 Since 1948 we have been located in Wynnefield-Philadelphia PA.
Uptown Hebrew Shelting home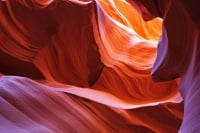 A fulfilment of the Mitzvah of Hachnosas Orchim in the city of Philadelphia.  A Stranger in town of the Jewish faith, observant or non observant, in welcomed in the city of Philadelphia while they preform their mission.
Congregations 
Bnai Yoshia &
​Beth Tovim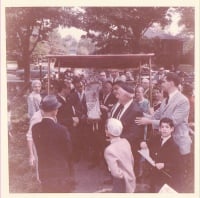 ​Beginning in the 1920's and earlier, the family records of over 5000 families have been associated with the religious institutions of Congregation Bnai Yoshia & Congregation Beth Tovim. Both are still maintained by the archival work with Adas Harabonim of Philadelphia.